CaterMePro Service: CaterMePro is a professional catering staffing company that connects employers looking for staff with catering professionals. Due to the time it takes to vet and qualify all of the CaterMePro professionals, the site does charge a nominal fee for the talent it provides. The staff CaterMePro works with have been vetted and screened to ensure that they are of the highest quality. All staff come with letters of recommendations and reviews from previous employers on the site. CaterMePro understands the value of providing world class talent which is why it is considered one of the best ways to find catering talent.
Indeed/Monster: Sites such as Indeed and Monster provide jobs listings for all types of industries and organizations. It is free to use for both job posters and job seekers. The amount of marketing these companies do provides a large amount of employers and prospective employees to choose from. These sites are not specialized for catering professionals but do have an abundance of talent. The cons of such a large site result in duplicate and outdated job postings. A job seeker may full overwhelmed when navigating the site.

CaterStaff Services: Caterstaff services is another catering staffing company that provides staff for all types of events. They charge a premium fee for their services and staff. Like CaterMePro, the staff are vetted and background checks are conducted. However they do not have ratings and reviews from previous employers using the site. The staff are rotated and placed on events without the customer having the ability to choose or see the new staff before approving the process.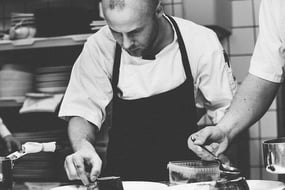 Want to chat? We are one click away!